FREE delivery with VISA on Wolt! 😍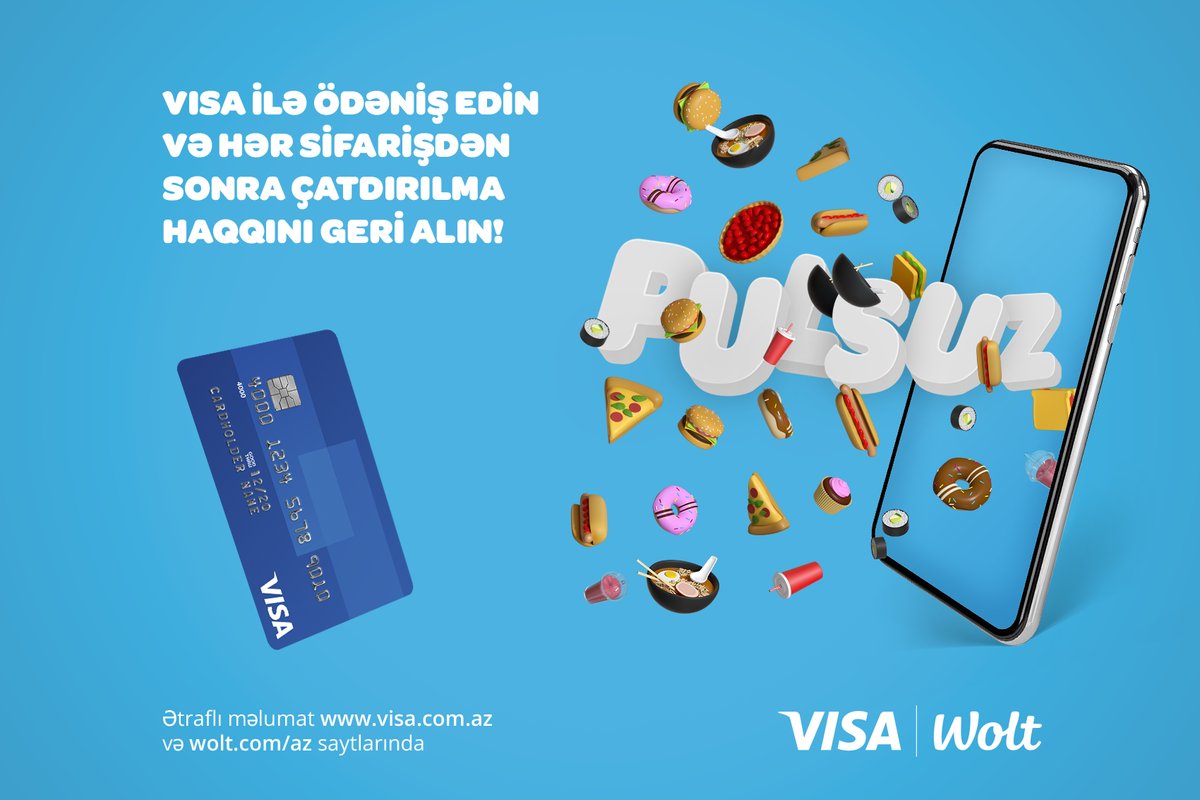 Ordering food just became even better!
Awesome news for VISA card owners: Pay with VISA on Wolt and get the delivery fee back after every order! 💳 As soon as your order is delivered, you will get the delivery back in Wolt credits that will be automatically used as a discount on your next order! 😍 Get benefits with VISA and enjoy! 💙 *The credits are valid for 14 days after being added to the account. **The credits are not added for payments made with Apple Pay and Google Pay.