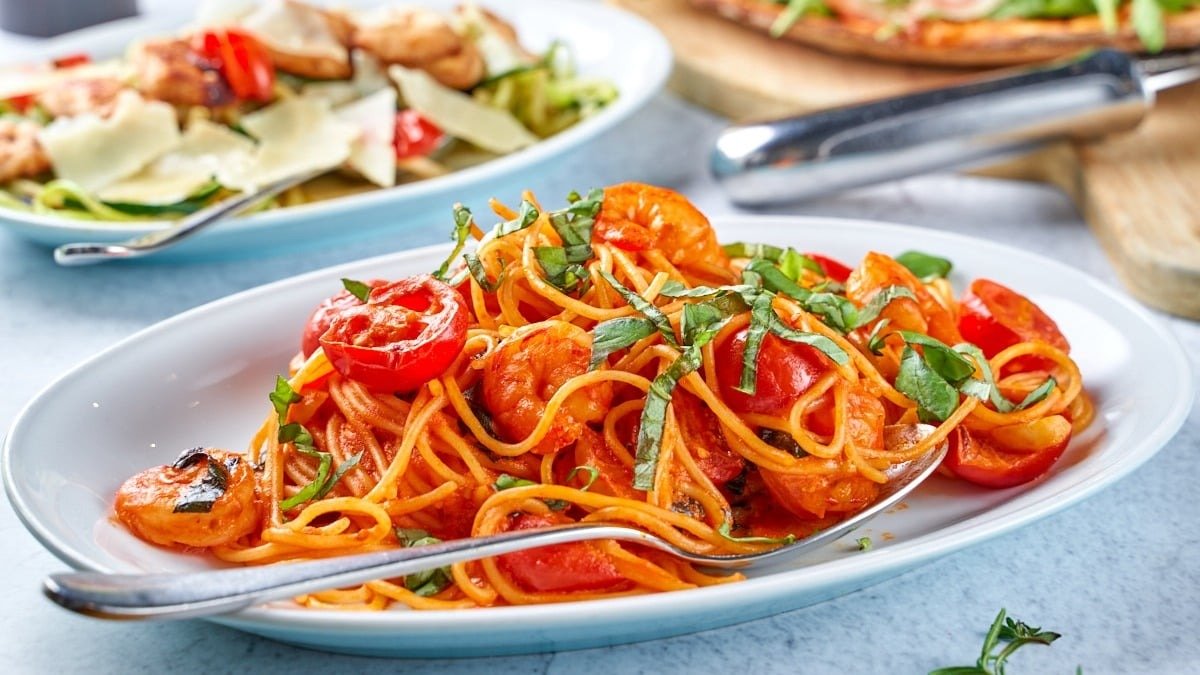 mama trattoria Cologne
Healthy and tasty Italian delicacies
Delivery: €0.99
Min. order: €10.00
PASTA 🍝
Pasta isn´t the same everywhere! In addition to our organic pasta made with durum wheat semolina, we offer whole-grain penne, spelt spirelli, gluten-free organic fusilli and freshly prepared zucchini noodles.
PIZZA CLASSICA 🍕
For our traditional pizza we only use dough made with regional organic flour, sugo from the best italian tomatoes and traditional mozzarella. All pizzas are baked in our traditional stone oven which makes them incomparably crispy and fluffy.
PIZZA BIANCA 🍕
The pizza bianca is a delicious, truly italian pizza variety. The dough is covered by a thin layer of cream cheese (instead of tomato sauce) and topped with mozzarella.
PIZZA FINA 🍕
A mama speciality! This yeast- and wheat-free, ultra-thin crispy base is made with organic spelt flour and baked with cream cheese and mozzarella, Fresh from the stone oven, Pizza Fina is finally crowned with fresh toppings. Enjoy this very special light and fresh pizza!
MAMA VITALE 🥑
Our featured dishes with a bounty of healthy ingredients, vegetarian and vegan alternatives. Our mama vitale pizza bases are wheat-free and- like all dough at mama- baked from scratch using premium organic spelt flour or organic wholemeal spelt flour.
Prices include VAT (excluding additional shipping costs that may apply).
If you have allergies or other dietary restrictions, please contact the restaurant. The restaurant will provide food-specific information upon request.
Restaurant information
Address
Brückenstraße 5-11
50667 Cologne
See map
Opening times
Monday-Saturday12.00–20.30
Monday-Saturday12.00–20.30
Prices include VAT (excluding additional shipping costs that may apply).