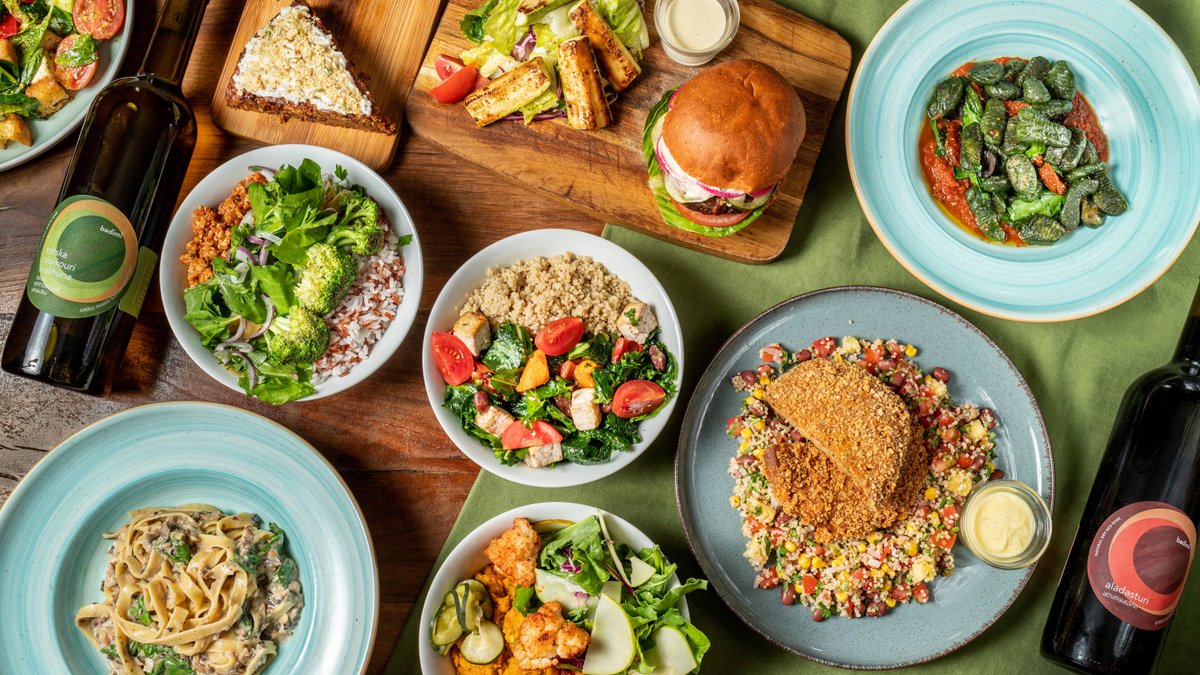 Living Vino
Vegan Restaurant & Natural Wine Bar
The average delivery time is 35–45 min
LUNCH SPECIAL
enjoy our special Falarrito 🌯 (when falafel meets burrito)
TO START WITH 🌱
International classic appetizers done healthy. Great for fasting. Opt for hummus or falafel & Georgian salad.
BOWLS 🥣
Healthy bowls are made with plant-based whole foods: freshly cooked grains, beans, grilled vegetables, fresh leafy greens and a delicious sauce. Warm & delicious! Get enough protein, fibre & vitamins.
PASTA 🍝
creamy Italian pasta including truffle tagliatelle and gnocchi with artichokes and pesto
MAINS 🍔
Vegan burgers & delicious plant-based whole food main dishes great for your immunity
SIDES 🍟
delicious side dishes for your mains
DESSERTS 🍰
Vegan desserts made healthier: our most popular carrot cake, gluten-free chocolate brownie and more
mini-MARKET 🛒
For better pricing & more products search for Living Vino Market as a store!