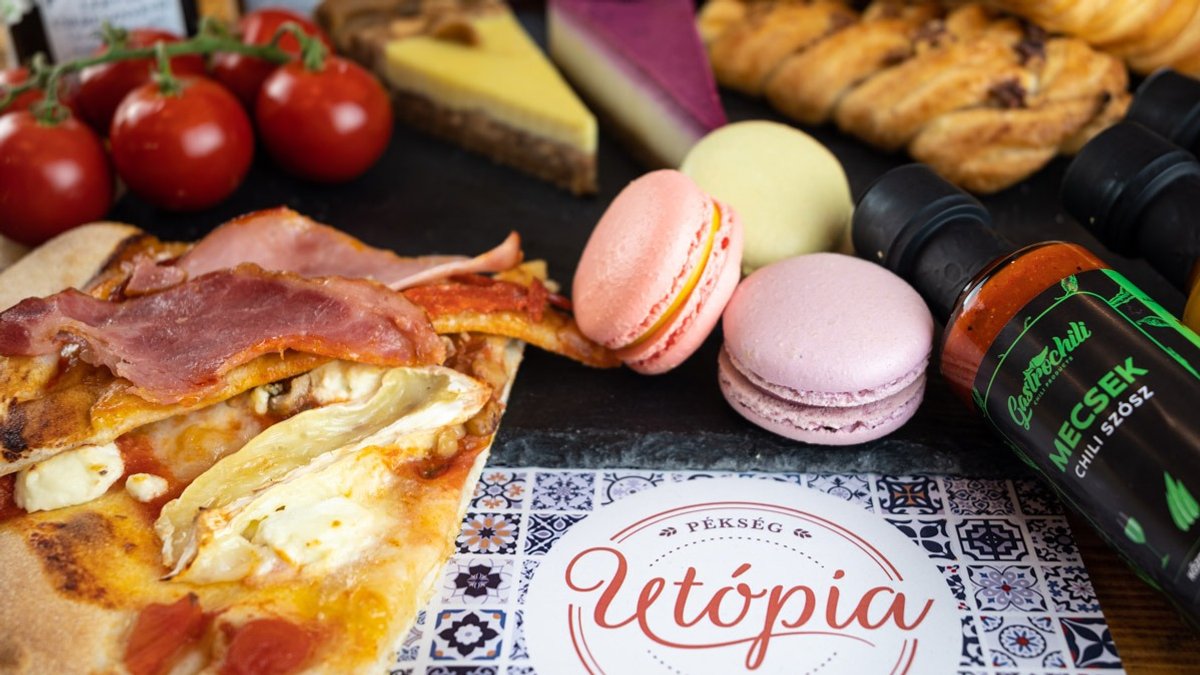 Utópia Pékség & Kávézó
Utópia... már a nevében is benne rejlik, hogy kiváló minőségű termékekkel, péksüteményekkel, kávékkal, és más egyéb meglepetésekkel, mindig nagy szeretettel várjuk vendégeinket.
Delivery: 249
Min. order: 1,500
Restaurant information
Address
Surányi Miklós út 21.
7625 Pécs
See map
Opening times
If you have allergies or other dietary restrictions, please contact the restaurant. The restaurant will provide food-specific information upon request.