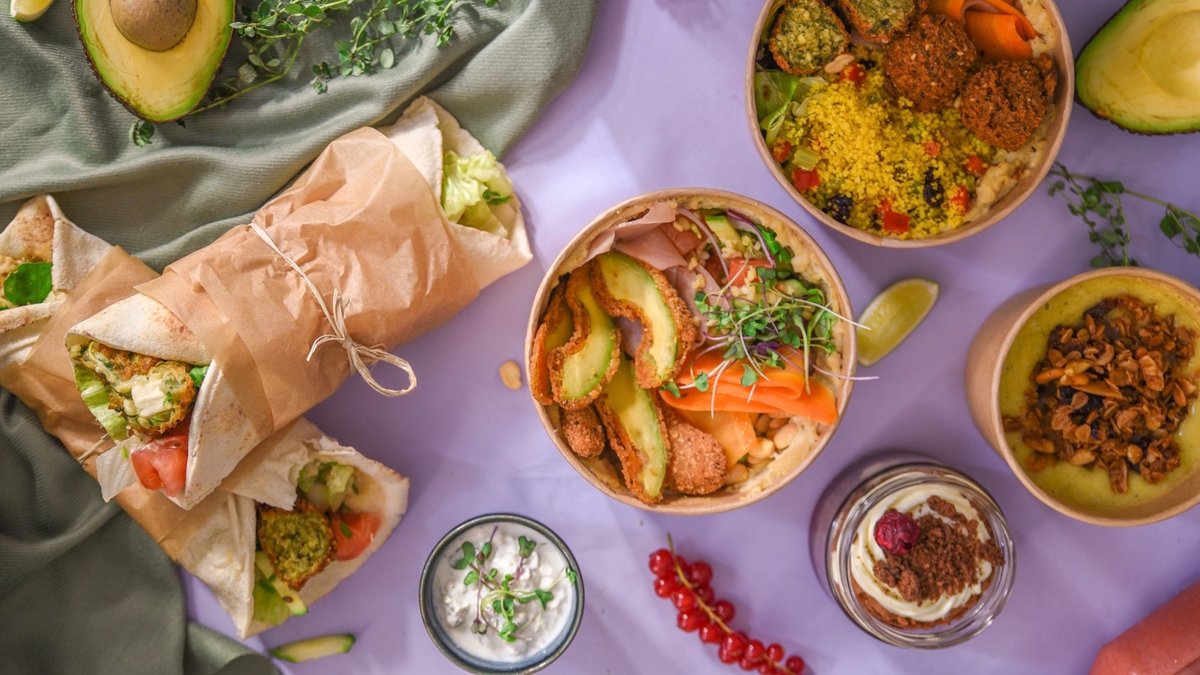 Humosa Bļoda
Humosa bļoda - viss ap un par cūku pupu humosu un piedevām. Bļodas, vrapi, salāti un deserti.
The average delivery time is 20–40 min
BREAKFAST
BREAKFAST available on weekdays from 9AM to 11AM, on Saturtdays from 9AM to 13PM! Enjoy!
Cutlery
Will you need cutlery? If so, please check the box!
Today`s offer
On weekdays from 11 to 15 o`clock we offer daily special, which includes main dish + mini soup OR mini dessert Every week offer will change!
Warm bowls
#humosabloda in a warmer form and tastes!
Hummus 🥗🌯
Base of all is fava bean hummus - regular hummus bowls and wraps, or bowls and wraps with toppings of your choice! 🥗🌯
Baba Ganoush 🥗🌯
On open fire grilled aubergine, tahini, lemon juice and seasoning spices- Baba bowl and regular wraps or Baba bowl and wraps with stuffing by choice! 🥗🌯
Soup 🥘
Heartwarming soup! 🥘
Salads 🥗
Fresh choice for all tastes!