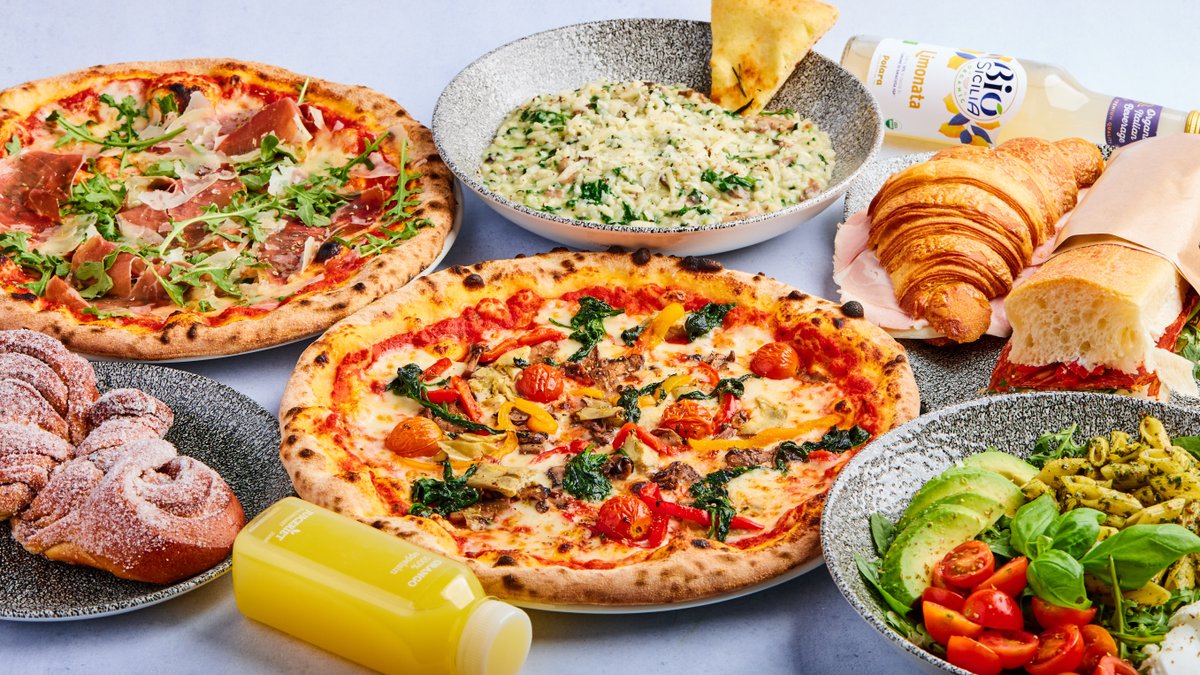 Din Deli Tullin
På Din Deli serverer vi deilig pizza / taglio pizza og saftig påsmurte focaccia.
Delivery: 39.00
Min. order: 150.00
Restaurant information
Address
Kristian Augusts Gate 15-17
0164 Oslo
See map
Opening times
Monday-Thursday08.00–19.00
Monday-Thursday08.00–19.00
If you have allergies or other dietary restrictions, please contact the restaurant. The restaurant will provide food-specific information upon request.