Frequently asked questions and answers 💬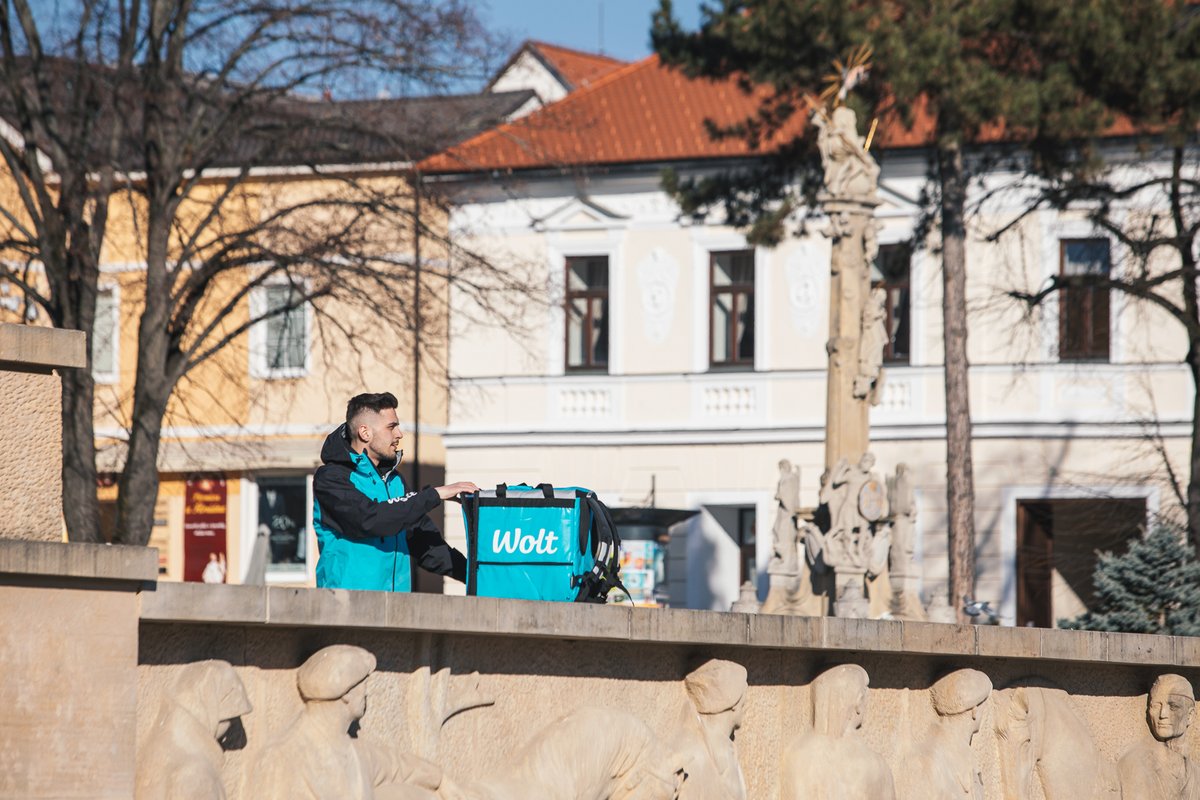 Published:
September 14, 2022
When are we open? What are Wolt credits? What does a delivery actually cost? We know, we know. You probably have a lot of questions, so here are some answers to the most common ones! 💙
In order to make you a Wolt expert, we've gathered some of the most commonly asked questions and answers below. ⭐ Ready, set, go! 💬 When is Wolt open? We deliver between the times shown below, but some restaurants allow takeaway orders earlier and later than that. Mo - Th: 10:30am - 9pm Fr - Su: 10:30am - 10pm Opening hours can vary between venues, but you can see each venue's opening hours by clicking "More info" when you're visiting their profile in the app! You may also choose to make an order up to a week in advance by scheduling it for later! 🥡🛍 💬 What's the delivery fee? The price of a delivery always starts on 1.49€, but varies depending on how long our courier partner has to travel in order to make your delivery. Every additional 0.5 km outside of the base delivery zone will costs +0,30€. From each venue we deliver up to a 5 km radius, except from McDonald's, where you can order within 2.5 km. 💬 What's a referral code? A referral code is your own code that you can share with your friends that are new to Wolt in order to grant you both free credits to use on Wolt. Go to your profile and press "Earn Wolt credits". Here you can see and share your code! Your friends will receive 6€ in Wolt-credits to use for their next 3 orders. When they make their first order, your account will be automatically credited 2€ to use for orders, when they make one more, you'll get another 2€, and so on… Remember, the more friends you invite, the more credits you're likely to get! Sky's the limit! 💪 💬 How can I use a promo code? A code can be activated in two ways! 💰 - Go to the bottom of the Discovery page and press "Redeem code". - Press the "Me" icon and select "Enter promo code". Then you just have to enter the code and press "Submit". 💬 What's the smallest basket value? A minimum order value is 6€. Of course you can order for less than that, but you then need to pay the difference so we recommend you to just add an extra item instead! 💙 💬 How do I update my delivery address? It's important to make sure that your address and the instructions you've given us are correct and up to date. These help our courier when making the delivery. You can have multiple addresses and here's how to go about it when changing them! - Go to your profile, section "Me". - Click "My Adresses" under your settings. - Add a new address or choose the one you'd like to edit. - Write clear instructions and add relevant information in the field "Delivery instructions". - Click "Done". 💬 Which payment methods can I use? Currently you can use your credit card, debit card, Google Pay (Android) or Apple Pay (iOS), Ticket Restaurant card and also cash to pay at Wolt. We are currently working on integrating further payment methods. 💬 Can you leave my order at the door? Yes! The courier will give you a call once they are near your place. Follow the order in the app and pick it up at the door once you're notified that the order has been delivered. 💬 How can I tip the courier? When placing your order, you can choose to "Tip the courier" under "Payment". Here you can choose how much you want to tip. Choose one of our suggestions or type in any amount you want (between 0.50€ and 100€). Your tip is paid out to the courier with their salary. Wolt is not deducting anything from the tip. 💬 Can Wolt deliver to a park or a place without an exact address? Yes we can, just follow these short steps: 1. Choose what you're in the mood for, go to the checkout and choose "Wolt delivery". 2. Press "Choose a delivery address" and "choose another address" from the scroll down menu. 3. Press "Add new address" and "Use a map to do this instead". 4. Drag the pin to where you want your delivery! 💬 What is a service fee? You can see a service fee in the amount of 0,25 Cents right along the food and delivery price in your order summary. This change enables us to continue to develop our services intensively and deliver new innovations, such as the optimization of delivery and ordering processes. An amount (service fee) of EUR 0,25 is therefore added to the initial price (delivery fee). At the same time, orders with a Delivery fee of EUR 0 will include a Service fee of EUR 0,25. 💬 How does it work with buying alcohol on Wolt? Our couriers are obliged to verify the age of the customer when delivering the order which includes alcoholic beverages, for example through an ID. If the customer refuses to prove his/her age in a verifiable manner, the part of the order containing alcohol will not be handed over. 🔞 If you haven't received an answer to your questions you're more than welcome to contact our excellent customer support. Just go to your profile by clicking "Me" and press "Customer support" to start a chat. We always respond in your local language and are happy to talk! You may also reach our customer support by scrolling down on the Discovery page and clicking "Customer support" right there, great, huh?!