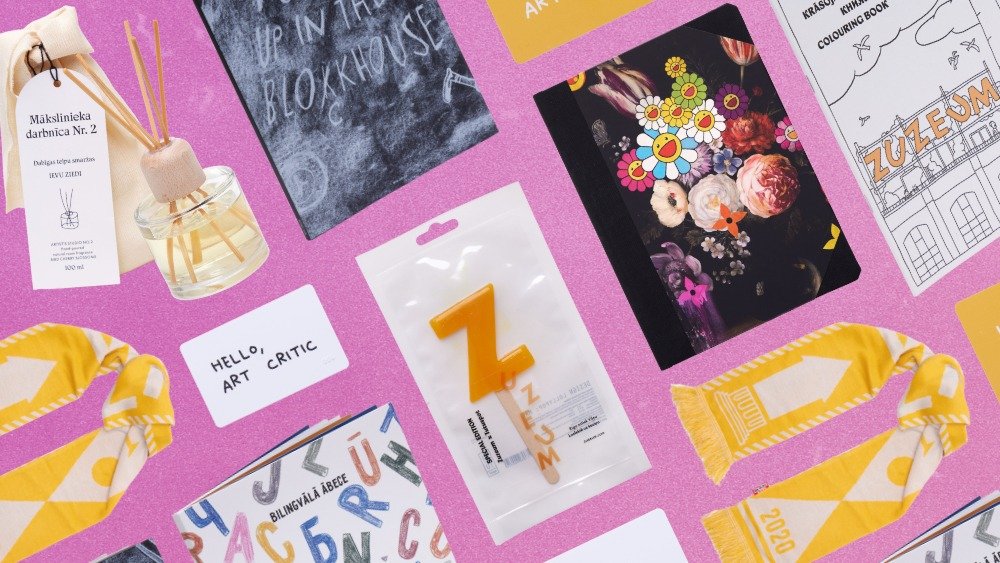 Piegāde: 1,90 €
Min.pasūtījums: 9,00 €
Zuzeum Shop
Stationery, books, home fragrances and more at your disposal. Made by Zuzeum. Artsy gift or something great for yourself, that's entirely up to you.
Exhibition on the go
Taste the Zuzāns Collection while you wait for your Zuzeum Shop order to arrive. Explore the art on the app and drop by for a real-life visit later as every one of these artworks are currently on display here at Zuzeum.
Ja Tev ir jautājumi par preci, lūdzu, sazinies ar veikalu, lai saņemtu vairāk informāciju 😌
Vietas informācija
Adrese
Darba laiki
Pirmd-Svētdiena12.00–19.00
Pirmd-Svētdiena12.00–19.00
Ja Tev ir jautājumi par preci, lūdzu, sazinies ar veikalu, lai saņemtu vairāk informāciju 😌